It's been an awesome year for reading in my world. Sure, there's been a great quantity of reading happening, but moreso it's been about the quality of what I've read. While my year of reading isn't technically done yet, I did want to go ahead and offer up my end of year "Best Of" wrap-up post!
After some fancy spreadsheet work and internal debating, I've manage to select the twelve(ish) best books I read this year. I will now (re)share these great loves of my reading life with y'all.
First off, let me give you my master list of selections.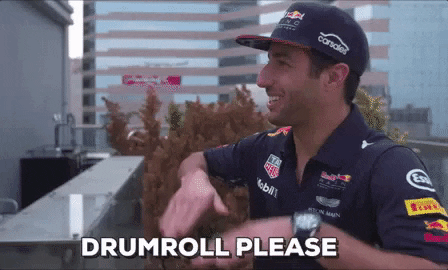 1. The Dream Daughter by Diane Chamberlain

2. The Last Days of Night by Graham Moore

3. The First Conspiracy: The Secret Plot to Kill George Washington by Brad Meltzer and Josh Mensch

4. How To Break Up With Your Phone by Catherine Price

5. The Girl He Used to Know by Tracey Garvis Graves

6. I'll Be Gone in the Dark: One Woman's Obsessive Search for the Golden State Killer by Michelle McNamara

7. How to Walk Away by Katherine Center

8. Still Me by JoJo Moyes

9. All We Ever Wanted by Emily Giffin

10. Only Child by Rhiannon Navin

11. Who Do You Love by Jennifer Weiner

12. The Circle by David Eggers
And now, more importantly, let me tell you why these books are THE books of my year.
The Dream Daughter is an absolutely beautiful and enchanting story of a mother and daughter. However, here's the thing - I can't fully tell you why. The emotion of the book is built on one significant reveal of what's going on. This book was so unique in the story it told, while also making this scenario totally believable. You have to trust me that you will be captivated by this one, and there's a secret and adventure that lies in in its pages making it the very best book of my year.
The Last Days of Night was absolutely captivating. If you would have said to me, "Andrea, you're going to have a book about the development of electricity and invention of the light bulb in your top books!" I obvs would have never believed you. However, that would be because I didn't know the story was so darn compelling. This is historical fiction that veers into intense thriller territory. I learned things about the battle between Einstein and Westinghouse (with additional involvement/intrigue from Tesla) that I didn't even know were things I would become so invested in through reading. This book came to me via a recommendation that I am so thankful for, and I cannot recommend this one to y'all enough.
The First Conspiracy: The Secret Plot to Kill George Washington isn't officially out until January 2019. That said, you're going to NEED to get your hands on this book at some point in 2019. This is a fascinating read y'all! It's a true story, but it reads like a thriller. The stuff that goes down in this one is nearly unbelievable until you remember this is what really happened! This is the second book I've read around George Washington (the first being George Washington's Secret Six), and to see all he overcame, navigated and built never ceases to be remarkable to me.
How To Break Up With Your Phone is the book I've recommended to others the most this year. I've had times (including right before I read this book) where my phone and I had an unhealthy relationship. This was such a valuable read. I loved that it wasn't judge-y, rather it focused on practical advice for use. The end goal wasn't returning to the flip phone, rather it was intentionality around the realities of technology today. I loved how this allowed me to become more mindful around my own phone use, and I continue to tell people this the book to (re)calibrate your own relationship with your phone.
The Girl He Used To Know
is another book from the future as this one doesn't come out until April of 2019. This is the story of Annika and Jonathan. It is how they first come together, then fall apart, then come back together. I was absolutely captivated by Annika as a character. This was such a unique story, and it packs in so many different types of feels. While this is one of the best books of my 2018, add it to your 2019 plans.
I'll Be Gone In The Dark: One Woman's Obsessive Search for the Golden State Killer creeped me out in the best of ways. This is an incredibly researched account of a killer that terrorized for years. The level of detail the author went to find the killer's identity is mesmerizing. Even more incredible, of course, is that this was the year they finally found this terrible dude. If you love true crime or a scare, you have to read this as it's unlike anything else in the genre.
How To Walk Away
is another book that's been one of my go-to recommendations for the year. In a split second, Margaret's life changes course. Her new normal is drastically different from where she thought everything was going to go. This was a wonderful story of resilience, overcoming challenge, and finding happiness after all seems lost. This is a book that you'll easily devour in a sitting or two.
Still Me is the third book about Louisa Clark. After reading Me Before You, I wasn't sure I wanted to keep with this series. I'm so glad I did. I adored After You, and this one was even better. I love how Louisa continues to find love and herself in these stories. I don't want to tell you too many things in case you're not this far in the series, but again you just have to trust me that this is worth the read.
All We Ever Wanted was very different than what I've come to expect from Emily Giffin. This one explored so many issues that stem from a picture taken at a high school party. At its core, this one is about privilege, and it is a compelling story told from multiple perspectives that will really make you think about the topics presented. If you're looking for your next book club read, this would be one I'd highly encourage you to consider. I"m excited my own online book club will be taking this one on in 2019.
Only Child is heartbreaking and sad, but also powerful. It is the aftermath of a school shooting told entirely from the perspective of a six year old boy. The emotion in this one is so raw, particularly given Zach (the narrator) loses his older brother in the shooting. However, there is beauty in the storytelling of the pain and emotion of what happens to those who are connected and involved in the shooting.
Who Do You Love was just a well-told love story. I read a lot of thrillers this year, as well as some intense feels, and this was just what I wanted it to be. I knew how it would end, but I read on anyway. I always have a soft spot for love, and this was the best one in this genre of my year.
The Circle was a dystopian thriller that was terrifying in its realness. In fact, this isn't too far off on what reality could become. That realness is what made this one such a good read. I was so drawn into this work and freaked the heck out. I loved the way it posed dilemmas, and it probably blew my mind more than anything else I read this year.
So, tell me, what were the best books of YOUR year?
P.S. Stay tuned for my best children's fiction reads, YA reads, AND other honorable mention reads from my year in books!